On this page you will find an up-to-date list of my (Lara Atwood's) previous podcast and YouTube interviews, media mentions and other press coverage.
Where possible I have published the interviews on my YouTube channel, or linked to where the media can be viewed or listened to.
If you would like me to appear as a guest on your show, or would like an expert comment for an upcoming article, please get in touch with me through the contact form below.
I respond to all media requests within 48 hours.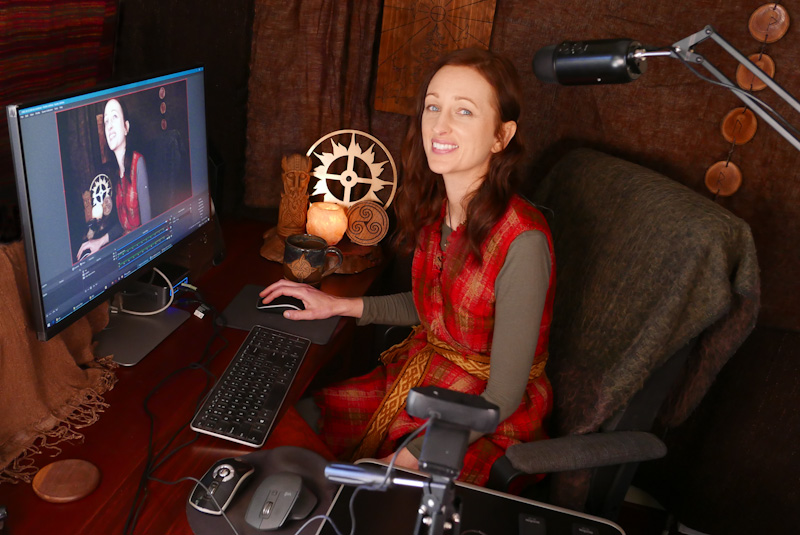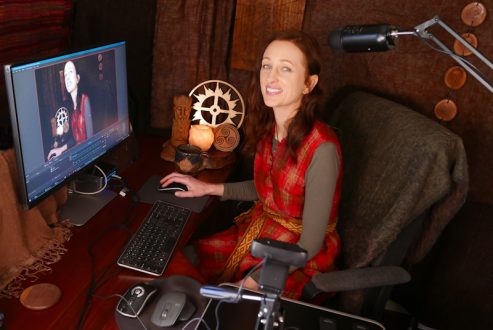 At home in my studio where I record interviews
Media Request Contact Form
Data submitted via this form is collected and processed on the basis of legitimate interests that enable us to provide our services and which benefit the users of those services. Please view our privacy policy for more information.
Previous Interviews, Media Mentions and Press Coverage
Nov 2021 ~ Zero Podcast ~ Interview with Sam Tripoli on his spiritual podcast Zero. Listen to the interview on Rokfin here (a subscription to Rokfin is required to listen).
Nov 2021 ~ Ancient Mysteries on the Air Podcast ~ Interview with Jim Harold on his 'Ancient Mysteries on the Air' podcast. Official listing for subscribers is here, though you can listen freely (and legitimately) here.
Apr 2021 ~ The Grimerica Show ~ Interview on The Grimerica Show. Watch the interview here (audio starts at 1.57).
Jan 2021 ~ Voice of Islam Radio Station ~ Live interview on the Voice of Islam radio station Drive Time Show, broadcasting out of London (episode 28-01-2021 Heavenly Bodies). Listen to the interview here (between 1:05:46 and 1:18:21)
*Correction: Pyramid Texts are 4,500 years old (not 5,500)
Nov 2018 ~ So Love Inner Radiance Youtube Channel ~ Interview with Jennifer of SOLoveInnerRadiance as part of the 'Sol2Soul Global Summit 2' hosted by Jennifer on Facebook. Listen to the interview on Facebook here or watch it on YouTube here.